If a picture is worth a thousand words than these pictures of the Kids Yoga Teacher Training can tell you more than I ever could about what happens in a fun filled certification that turns adults into kids yoga teachers.
The Ages and Stages Certificate covers kids anatomy, and anatomy for kids, in a fun and inspiring way.   You'll feel like you've got a good foundation to safely teach yoga to children.
Special: Now Get an Energy Ball (seen in the video below)
in the Ages and Stages Kids Yoga Certification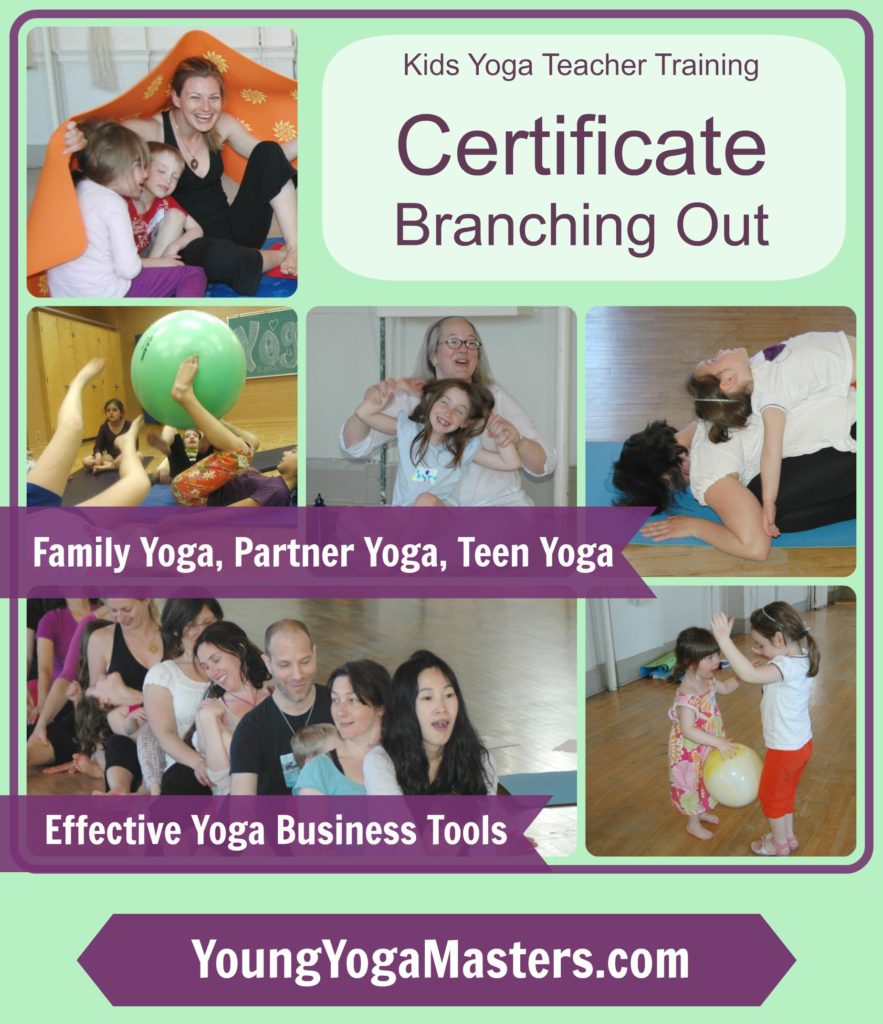 The Branching Out Certificate will get you teaching and planning family yoga, moms and tots, and teen yoga classes too.  Plus this is the weekend that helps you look at the business side of a yoga teaching career.
Kids Yoga Teacher Training – Registration
Come build your Resume as a Kids Yoga Teacher with these two Weekend Certifications that count towards your 95 Hour Training with Young Yoga Masters, a Registered Children's Yoga School with Yoga Alliance.
Register Here for the next two weekend trainings
 Ages and Stages Certificate Jan. 18 – 19/14, 9 am – 6 pm each day
Branching Out Certificate Feb. 1- 2/14, 9 am – 6 pm each day
If you've been thinking of taking a yoga teacher training, now is the time to make a difference.  Teach kids yoga!
Location:  Dovercourt House
805 Dovercourt Rd, Toronto, Ontario, Canada, M6H 2X4
A short walk from Ossington Subway
Come invest in a training that will open doors to a new career and enrich lives too.
Get more than 30 hours of Kids Yoga Training, and Two Certificates, for only $730 + tax.
To see more details of the Kids Yoga Teacher Training and Full 95 Hour Certification visit the Registration Page.
Think of the joy you can bring to families by teaching yoga to children.
The Meaning Mandala Meditation is part of the Branching Out Training.
If you have any questions about Kids Yoga Teacher Training – please leave a comment below or contact me at:
Yours truly,
Aruna
P.S. It would be wonderful to see you in person, together we can uplift others.