Note: In the Self-Paced and Live-Zoom Training during the Yoga Alliance Online Training Provision, all materials are provided in PDF format and do not include hard copies. Hard copies of props are only provided in the in-person training. Prices have been reduced to reflect this change.
---
You Can Accommodate Children with a Variety of Needs in Your Classes!
All children come with a unique set of needs. Discover effective techniques to bring yoga to all children. This Certificate gives you an introduction to Inclusive Yoga with information, resources, and class plans for groups that are not always represented in typical yoga materials.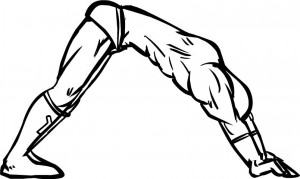 About the Certificate:
Introduction to understanding children with special needs, including autistic children, anxiety, and different abilities.
Yoga for Boys as a special population – so boys don't continue to think of yoga as a "girl thing."
Yoga Sensitivity – how to introduce yoga to children in a way that respects all cultures, religions, and those of no religion that is extremely school friendly too.
Comparisons of a session with kids in a typical yoga class and yoga with kids with different needs.
Sample lesson plans for children of different ages using specialized props and stories to enhance the teachings.
How to set up your classroom to minimize distracting elements.
Use of Visual Schedules and Visual Antecedent Procedures to ease anxiety.
Strategies for involving and interviewing parents, caregivers and teachers.
Using the poses of the Sun Salutation to engage children in short yoga exercises and longer sequences.
Yoga Class Practicum: Three hours of yoga classes with children where you will observe Aruna teaching the kids, then teach your own classes using the Inclusive Yoga resources.
and much more…
Course Includes:
You will receive the Yoga Man vs. The Stressor, Yoga for Boys, Stress Reduction, and Teacher Training Package including:
Inclusive Yoga Teacher Training Manual including an overview of ASD, Anxiety, and Differently Abled Children.
Lesson Plans Samples for Children with Special Needs including visual schedules and other recommendations based on ABA Theory (Applied Behavior Analysis).
Stress Reducing Games: With a special focus on Yoga Man facing off against The Stressor. The games in this Module help kids understand stress and stress management.
Yoga Man vs. The Stressor: You will have 12 Coloring Pages, one for each pose of the Sun Salutation, including a full "How to" Teachers Manual for all the poses– in hard copy format
10 Sun Salutation Games and 6 Activities: Introduce the Sun Salutation through playful learning. These Ten Games give you a variety of fun activities to introduce the Sun Salutation to your kids – in hard copy format.
E-Book version of the "Yoga Man vs. The Stressor Teacher Training".
License to print the "Yoga Man vs. The Stressor" for all the children you teach.
A Wonderful Teaching Tool.
Your Yoga Man teachers package is fantastic – great job. We are offering yoga in an after school program, which is separated into boys and girls. Steve is teaching the boys, and what you have created will be a wonderful teaching tool for him to use.

– Heidi Bornstein & Stephen Chadwick, Directors of Mindfulness Everyday
---
About the Trainers
Yasuko Tanaka
Yasuko is the Executive Director and lead therapist at Zanshin Kids Inc.
Zanshin Kids programs are designed to help children with autism or other developmental disabilities to reach their full potential. Various therapies and programs are delivered by qualified therapists with each program customized based on the child's needs. Our therapists work one-on-one with the child or in a small group, with the goal of increasing the child's development trajectory or rate of learning. Zanshin Kids operates out of North Toronto Early Learning Centre in mid-town Toronto.
Yasuko is a Social Play Specialist. She helps children and adults develop social skills incorporating play, yoga, and meditation. She is a graduate of the 95 Hour Young Yoga Masters program.
Raven McRorie
Raven graduated from the University of Toronto with an undergraduate honour's degree majoring in Equity Studies and Caribbean Studies, with a minor in African Studies. She received her B.Ed. at York University and her M. Ed at Oise in Curriculum Teaching and Learning. Raven has held an Early Childhood Education diploma for over 25 years and is a certified yoga teacher who has been practicing yoga for over ten years.
When she is not teaching in the school system she supports students after school, tutoring mindful educational programs. Raven's passion for yoga, is seen in her classes for beginners, men, women restorative, and seniors chair yoga sessions.
Aruna Kathy Humphrys
Aruna is the author of The Frog Yoga Alphabet Kids Yoga Teacher Training Double Pack and Yoga Man vs. The Stressor: Yoga for Boys Teacher Training Manual, and the award-winning Young Yoga Masters blog (the world's first blog covering kids yoga exclusively). A certified yoga instructor since 1998, she has over 200 testimonials from happy adult clients for her Kids Yoga Teacher Training, a Registered Children's Yoga School. Once upon a time Aruna lived in an Ashram for six years. Now she lives in Ontario, Canada, and enjoys singing, ukulele playing and technology.
---
My Boys Love Yoga Man
My kids were waiting for the next pose and they were very disappointed when I announced that I didn't have Yoga Man that week. I teach yoga for kids in my health center in Cyprus. My boys love the whole package, stories, images etc. .
---
Creative Ways To Teach Children about Stress
My favourite part of the package is the Games & Activities which provide creative ways to teach children about stress and ways to deal with it in their lives. Varying in duration (15-60 mins) each game is inspired by Sun Salutations. The pose cards from the Colouring Book, and included reflection questions deepen and expand the practice. It's a classic battle of good vs evil and it's Yoga Man to the rescue!

– Donna, Director of Yoga In My School, Canada
The Inclusive Yoga Certificate can be taken alone or as a part of the Young Yoga Masters 96 Hour Children's Yoga Teacher Certification.
Take advantage of the Self-Paced Training Discounts during the Yoga Alliance Temporary Online Training Provision for 2021
---
Kids Yoga Teacher Training
Check Out the Self-Paced Teacher Certification