---
Imagine Calm Focused Kids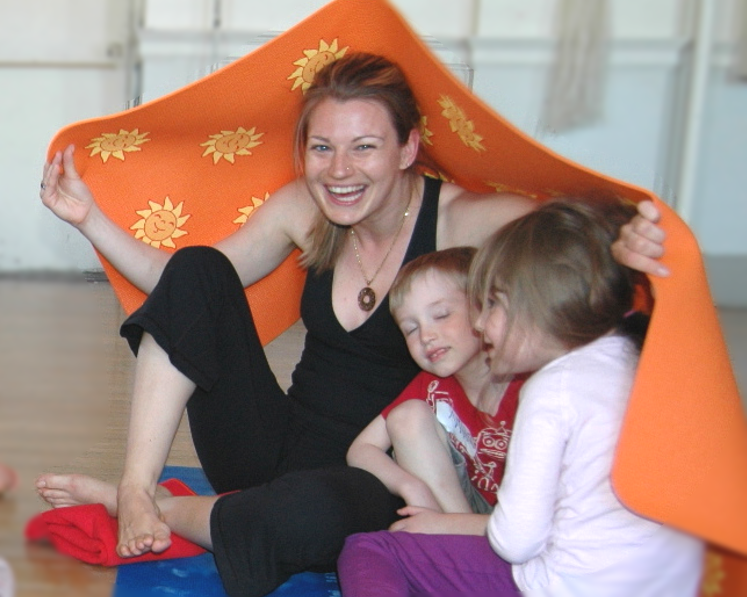 Teach yoga to the children in your life. Try out the free guide including:
What to expect your first kids yoga class,
10 Animal pose favourites,
Health tips for teachers,
Trouble shooting guide to relaxation,
Marketing kids yoga.
Make an impact on the lives of children through yoga and mindfulness.
Get Your FREE Instant Download:
---
Become a Kids Yoga Teacher
"Thank you for such a wonderful training experience. I am so glad I chose Young Masters because I have learned such an array of techniques, strategies, and activities to be able to teach kids yoga. It was truly an amazing experience and so much fun!" – Helen K., Elementary School Teacher
Get Your Certificate to Teach Kids Yoga
Become a Kid's Yoga Teacher with a Certificate you can be proud of from a Yoga Alliance Registered School.
Free Kids Yoga Teacher Training Every Month!
A free Kid's Yoga Training happens every month online. Attend live or watch the replay. Register for FREE here.
Get to know the Young Yoga Masters approach with useful free resources drawing on 20+ years experience teaching Kid's Yoga. Enhance your kid's yoga lesson plans here.
Are You An Experienced Yoga Teacher?
Experienced yoga teachers can use the Ambassador Yoga 200 Hour Yoga Teacher Training to train teens and adults. If you qualify, we take care of the manuals, trainer lesson plans, and your Registered Yoga School on Yoga Alliance too.
"Ambassador Yoga 200 Hour Yoga Teacher Training has been a joy to teach. It is extremely well laid out. The feedback has been tremendous. We have created something very special and participants are loving delving deeper, asking questions, and feeling supported as they learn and grow. They especially come alive during the small group discussions in the lesson plans. They LOVE all the practice teaching they get."
– Donna Freeman, Ambassador Yoga Trainer and Founder of Yoga In My School Academy
If you've ever thought of offering yoga teacher training get more info here:
Most Recent Articles
What you need to be a Kids Yoga Teacher is kind of confusing because there are a lot of different levels of certification and training. In this replay of the Monthly Mini-Training, you'll get answers for many of the frequently asked questions about teaching kids yoga. Watch the full replay and download the Guide to…
Continue Reading What Does It Take To Be a Kids Yoga Teacher?
Sun Salutations are great for kids in children's yoga but today's song is more suited for tweens and teens. Teach the Sun Salutations using this upbeat instructional music by Linda Lara (feat. Cory Fandel and Nancy Coletti). Week 3: Song of the Week Watch the moves here: https://youtu.be/8krRHg72isE About Linda Lara Linda Lara is a…
Continue Reading Sun Salutation Song for your Kids Yoga Class
I completed my children's yoga training in 2020 with Young Yoga Masters. Since then I have been gradually teaching children in summer camps, daycare centres and running my own after school yoga program. The courses offer a wealth of teaching material, resources and very effective lesson plans. Aruna continues to support me on my teaching journey offering advice and support. I have recently found new weekly teaching opportunities in local Montessori schools and I am very excited as my business grows. Thank you for creating this amazing course.
Fay S.
Radiant Moon Yoga
You can take as many Certificates (Modules) as you wish, in any order. Complete all Certificates to get your 96 Hour Certificate with our Yoga Alliance Registered Children's Yoga School.
---
---
---
---
Kids Yoga Teacher Training
Self-Paced, Live-Zoom, or In Person