Welcome to the Kids Yoga Teacher Certification!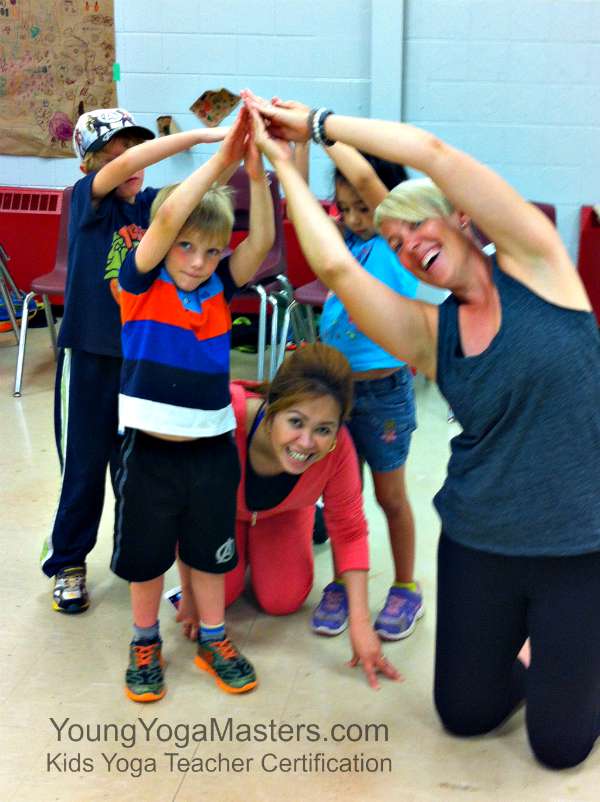 Thank you for your registration for the upcoming Kids Yoga Teacher Training with Young Yoga Masters.
Here is the general information about the trainings at Dovercourt House.  Please refer to your registration for the dates of the course(s) you have chosen or
visit: http://youngyogamasters.com/registration/
The course is taking place at:
Dovercourt House
805 Dovercourt Ave., Toronto, ON, M6H 2X4
(1 1/2 blocks north of Bloor, 5 blocks east of Dufferin)
Course Hours and Registration:
 Saturday 9 am-6 pm (one hour lunch break)
Sunday 9 am – 6 pm  (one hour lunch break)
There will be 3 hours of Kids Yoga Classes –  hours to be announced soon
Directions and Parking:
Dress to do yoga and bring your yoga mat: Dovercourt House is a large dance studio with wood floors. Bring your yoga mat and cushions for sitting on the floor. Chairs are available, but not yoga mats, so if you need a mat, let us know in advance.  Dress in layers to do yoga.
Parking: we recommend parking in the Green P Parking lots on Salem Ave, Ossington Ave, and Bartlett Ave, the cost is about $4 to park until 6 pm. Street parking is free but limited to
3 hours at a time.  If you choose street parking, be sure to check the signs carefully to make sure you are parking on the correct side of the arrow – they ticket regularly.
Directions by Public Transport: From Ossington Subway Station, take the Delaware exit (from the underground level). Walk 1 block North to Northumberland St., then 1 block West to Dovercourt Rd. and turn North (right). The building is adjacent to the Salvation Army Parking Lot on the East side.
Course Materials and Manual will be given out at the course. Please bring a pen and notebook.
Water: Please bring your own water bottle. There is tap water available in the dance studio.
Certificates: These will be given out on Sunday at the end of the course. Please note, you must attend the full course or make other arrangements in advance to receive your certificate on Sunday.
Frequently Asked Questions (FAQ):  If you have any other questions check out the FAQ page.
If you have any questions contact:
Modules: Yoga Literacy, Themes and Dreams, Inclusive Yoga, and Branching Out
Lead Trainer: Aruna 416-944-2888 (cell) [email protected]
Modules: What I See, I Can Be, and Ages & Stages
Lead Trainer:  Janet 905-501-1927  [email protected]
Thank you again for choosing to get certified with Young Yoga Masters.  We look forward to seeing you for a great weekend of kid's yoga.
Yours truly,
Aruna
Aruna Kathy Humphrys
[email protected]
P.S.  Consider joining our mission to bring yoga to ALL kids.  If you know anyone who may want to teach kids yoga in their living room, studio, or classroom, please tell them about the upcoming courses.  Your referrals mean a lot!
Here is the link:  http://youngyogamasters.com/registration/
Kids Yoga Teacher Training
Check Out the Self-Paced Teacher Certification