9th Annual

Kundalini Yoga
Spring Getaway
April 17-19, 2020
Hockley Valley, Ontario, Canada
Give yourself a wonderful weekend of Kundalini Yoga with the goal of getting:
Tons of Kundalini Yoga,
Deep relief from stress,
Renewed resolve for healthy living.
You'll be guided by experienced teachers with over 50 years of Kundalini Yoga among them for a weekend of fun, fitness, and friendship.
About Kundalini Yoga

Kundalini Yoga is a yogic practice for healthy and happiness. Beginner to advanced students can participate at their own level. This retreat is open to all.
This video was taken at the 2016 Kundalini Yoga Spring Getaway.  Take a look for a preview of what happens and how people feel after a weekend of Kundalini Yoga.
Deepen Your Practice with a Weekend of Yoga
A ton of Kundalini Yoga Experiences await you to help you relax, revive, and connect. Attend as many classes as you wish, the choice is yours.
You'll be glad you did it!
The Schedule
Friday April 17, 2020

Arrival anytime after 3pm
4 – 6 pm: Unwind! Kundalini Yoga with Daya Kaur
6:30 – 7:30 pm Dinner
8 – 9 pm Welcome and Evening Meditation
Saturday April 18, 2020
4 am – 6:30 am: Aquarian Sadhana
7 – 8 am: Intro to Kundalini Yoga
7 – 8 am: Morning Kundalini Yoga
8 – 9 am: Breakfast
9:15 – 11:45 am: New! Children's Program
9:30 – 11:30 am: Kundalini Yoga Workshop Creekside Studio
9:30 – 11:30 am: Kundalini Yoga Workshop Meeting Hall
12 – 1 pm: Lunch
2 – 3 pm: Kundalini Yoga Walking Meditation with Daya Kaur (Weather Permitting – Outdoors)
2 – 3 pm: Meditation for Beginners
2 – 3 pm: Advanced Kundalini Yoga Workshop
3:15 – 5:45 pm: New! Children's Program
3:30 – 5:30 pm: Kundalini Workshop Creekside Studio
3:30 – 5:30 pm: Kundalini Workshop Meeting Hall
6 – 7 pm: Dinner
7:15 – 9 pm: Bonfire (Weather Permitting – Outdoors)
8 – 9 pm: Evening Gong Bath
Playoff Leafs Hockey Night (if applicable) with Parampreet (Lounge)
Sunday, April 19, 2020
4 am – 6:30 am: Aquarian Sadhana
7 – 8 am: Morning Kundalini Yoga
8:30 – 9:30 am: Breakfast
9:45 am – 12:15 pm: New! Children's Program
10 – 12 pm: Kundalini Yoga Workshop
12:30 – 1:30 pm: Lunch and departure
This is a drug and alcohol-free weekend, with a healthy vegetarian menu.
Snacks and Yogi Tea are available throughout the weekend!
The Location
Ecology Retreat Centre
308046 Hockley Road, Mono, ON
on 200 acres of forested property, skirted by the Bruce Trail
(near Orangeville, approx. 85 km from Toronto)
Registration
Hold Your Spot with a Deposit
The weekend includes:
All Kundalini Yoga Experiences
6 delicious vegetarian meals
Yogi Tea, Bonfires, Walks in the Forest and relaxing creek-side
2 nights lodging in the Ecology Retreat Centre Lodge or Bunkhouse (bedding and towels included).
The Lodge has 15 individually heated bedrooms with 3 beds in each (one double bed and two singles) sleeping a total of 45 people. Spacious shared washrooms (separate male and female) with 8 showers and 12 sinks. It's bright central lounge can be used for socializing or as another meeting space and it is just steps away from the yoga room and the dining hall.
The Bunkhouse offers stream-side quarters that can sleep 20 people in 5 rooms rooms with 2 bunk beds (4 beds) per room. It was recently renovated and now has all new windows as well as upgraded bathrooms and new showers while maintaining its rustic look and feel. It is located a stone's throw away from the Lodge.
All accommodations includes towels and bedding.
Shared accommodations include your own bed in a shared room
Both private and shared accommodations use bathrooms and showers in common area of each building
Transportation to the retreat is not provided.
Contact the organizers to share or offer a ride, we will do our best to accommodate everyone.
Save up to $80 When You Register Early



Make a deposit for your Yoga and Meals and your space will be held. The accommodations payment is due upon arrival at Ecology Retreat Centre.
SUPER-EARLY BIRD by March 6
REGISTRATION
* The rates below include all meals, yoga, yoga room rentals and site fees. Please note that accommodations at Ecology Retreat Centre for two nights are available at a special price of $40 tax included, payable upon arrival. Contact Ecology Retreat Centre at (email address) for more information.
SUPER EARLY BIRD RATE – by March 6, 2020 – Save $80!
$435.00 + fees & tax ($513.47) excluding $40 accommodations fee due at Ecology Centre

EARLY BIRD RATE – by April 6, 2020 – Save $40!
$475 + fees & tax ($560.48) excluding $40 accommodations fee due at Ecology Centre

REGULAR REGISTRATION RATE – after April 6, 2020
$513 + fees & tax ($607.49) excluding $40 accommodations fee due at Ecology Centre

CHILDREN'S REGISTRATION (up to 11 years)
$325 + fees & tax ($384.20) excluding $30 accommodations fee due at Ecology Centre
SATURDAY PASS – only 10 spots available
All Yoga & 2 Meals (lunch & dinner): $194 + fees & tax ($230.25)
Children's Day Pass (children up to 11 years old): $145 + fees & tax ($172.66)
*PLEASE REGISTER HERE FOR ALL EVENT OPTIONS
E-mail or call: [email protected] or 416-944-2888 for more information.
One weekend will make a big difference.
Register early and promise yourself a beautiful weekend of Kundalini Yoga
You'll be glad you did it!
ABOUT THE TEACHERS:
DAYA KAUR
DAYA has been practicing Kundalini Yoga since 1996, teaching, and living a yogic lifestyle since 2002. She weaves the physical aspect and philosophy of yoga with a daily spiritual discipline, aware of the potency and relevance of these sacred teachings for us today. Daya Kaur thrives on sharing this knowledge and guiding others on their personal path.
NIRMAL SINGH
NIRMAL has taught Kundalini Yoga since 1999, and is a professional Kundalini Yoga Teacher Trainer, co-teaching the Level One yoga certification course in Toronto and other cities. Nirmal has rekindled the sacred chant music scene in Toronto, bringing in such artists as Snatam, Mirabai Ceiba, and Deva Premal to the appreciation of all.
SANTOKH KAUR—ARUNA:
ARUNA / SANTOKH has been a certified Kundalini Yoga teacher since 1998. She was manager in residence of the GRD Ashram in Toronto for six years. Santokh specializes in Kids Yoga and is director and lead trainer of Young Yoga Masters, a Yoga Alliance Registered Childrens Yoga School and Ambassador Yoga, Registered Yoga Teacher Training for teens. Her classes are full of music, stories, & fun.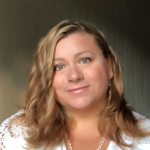 SEVA RAM KAUR
Prior to birth of her son in 2009, Seva-Ram Spronk worked in physiotherapy and personal training fields as a kinesiologist. She has always had innate drive to help others, which motivated her career choices. When she became a mother, she found herself in 5 year-long battle with postpartum depression. After taking her first kundalini yoga class and getting immediate relief from many of her symptoms, she knew that this was a turning point in her life. Soon after that, she became a kundalini yoga teacher. Having experienced miraculous effects of this practice for herself and many others from her spiritual family, she became a Personal Growth Pathfinder, helping people through times of transitions and leading them to growth. She uses the tools she acquired from her personal experiences, education in the field of addictions and wellness, and yogic teachings and practices to help her clients embody the best version of themselves. She is currently working on her 500 hr KRI accreditation.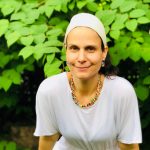 TAMMY CHARAN TERA KAUR
Tammy's love story with yoga started decades ago in Israel and turned into a serious, committed relationship as soon as she took her first Kundalini class in Toronto in 2014. Ever since then she has been an eager and dedicated practitioner and student of Kundalini Yoga, continuously looking for ways to deepen her practice and expand her study of yoga.In her user-friendly and joyful classes, Tammy creates an uplifting, safe and welcoming environment for students at all levels to become present, open up, explore and flourish.In addition to her Kundalini yoga training, Tammy is a certified Hatha yoga teacher and an instructor of Restorative yoga and Yin yoga. She is also a certified Reiki Master and a Life Coach in the Adler tradition.
KIRTAN RAVI KAUR
Kirtan Ravi attained a master's thesis in education focusing on yoga and meditation as an important tool to allow children to get a holistic education. Trained as a kundalini yoga teacher, a Reiki practitioner and a gong player (studying gong techniques with Grand Gong Master Don Conreaux), Kirtan Ravi offers a wide-ranging perspective to the yogic lifestyle. She brings joy and love to each class she teaches.  She is passionate about sharing  kundalini yoga to help everyone achieve their own excellence and live life to the fullest.
MARCIA LEBLANC
Marcia is a Kundalini Yoga Teacher, Modo Yoga Teacher, and Kids Yoga Teacher.  She teaches both adults and childrens programs in a variety of locations: child care centers, schools, community centers, yoga studios, outdoor parks, private residences and many more. Marcia specializes in preparing yoga classes and programs tailored to meet the needs of growing bodies and minds. In a children's yoga class we encourage our young yogis to move with the help of songs, stories, games and a variety of props.
One weekend will make a big difference.
Join us for a weekend you won't soon forget!
Reserve Your Place at the Kundalini Yoga Spring Getaway Today